We offer the best possible medical, audiological and rehabilitation services including the latest technology. Our clinic coordinator can support you with your financial queries and your insurance coverage.
Accepted Health Insurances
We accept the below mentioned insurance companies cards in hearLIFE Clinic. For insurances not listed below, you will be assisted in processing the required documentation to submit a claim.
We have billing agreements* with the following insurance companies: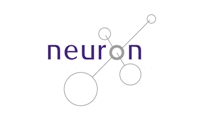 Contact us for more information

Tel: +971 (0) 4 457 30 99
e-mail: dubai@hearlifeclinic.com

Opening Hours
Saturday - Tuesday:
09:00 - 19:00h
Wednesday:
09:00-21:00h
Thursday:
09:00-18:00h
* Your insurance card must be provided at all times when availing treatment
Read your insurance policy carefully, especially the exclusions paragraphs
For direct billing, pre-authorization protocols may take one hour to seven days, so please be prepared
Some insurance policies include a patient deductible (fixed amount or a fixed percentage).
Please update hearLIFE Clinic if your insurance policy changes